Symphony Young Professionals Circle

If you are a young professional aged 22-45, with a love for music and a burgeoning interest in exploring arts and culture in the Lehigh Valley, Symphony Young Professionals Circle is for YOU! SYPC offers a way to have fun, network and listen to great music while making a difference and supporting the Allentown Symphony. And membership is FREE!
---
BENEFITS TO MEMBERS INCLUDE:
► Meeting other dynamic young professionals, ages 22-45, at events during and after Symphony concerts, Friday night Jazz Upstairs performances, and more!

► Discounted tickets to shows! $35 for the best seats available for all ASO concerts and a reserved table at Jazz concerts where you can meet other SYPC members.

► Circle Nights – Special events throughout the season for SYPC members. $45 includes best available seating, reception during Intermission and post-concert mingle in the Lyric Room. Beer/wine and hors d'oeuvres included. Opportunity to network with other SYPC members, guest artists, Symphony Board Members, Maestro Diane Wittry, orchestra members and staff.

► Presales to select concerts and events throughout the season.
► Special seating and champagne toast for select orchestra rehearsals. Sip on a glass of champagne, listen to the orchestra in a casual atmosphere and interact with Music Director, Diane Wittry, and orchestra musicians, all while meeting fellow young professionals from around the Lehigh Valley.

► All this is FREE!
---
Your membership will help support music in our community and connect you with like-minded young professionals.
Questions? Reach us over email sypc.allentownsymphony@gmail.com
Call us at 610-432-6715. We're happy to answer any questions you might have.
---
TO ALL OUR CURRENT SYPC MEMBERS
Welcome to the 2023/2024 Season! We are thrilled to invite you to join the Allentown Symphony Orchestra and your fellow Symphony Young Professionals Circle members to our broad range of events coming up this season.
Mark your calendars now! We hope to see you at an event soon!
---
HOW TO PURCHASE SYPC TICKETS
► When you joined SYPC, you received an email with your login information for the Patron Portal. Click on the link above to login to your Patron Portal account using the login you received. (Your Username is the email you used to join SYPC.)
► Once you are logged in, you will be able to access Circle Night tickets. Remember, you must be logged in to access SYPC Circle Night tickets!
► After you login, simply select the seats you wish to purchase.
► The discount will be automatically applied at check out.
---
ANNOUNCING CIRCLE NIGHTS FOR THE 2023-2024 SEASON!
---
Circle Night at the Symphony
MOZART, VIVALDI & MORE
Saturday, Nov. 11, 2023 at 7:30 PM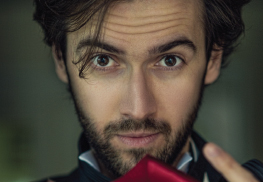 Petrit Çeku, winner of our 2011 Schadt Competition, returns to Allentown to perform Vivaldi's Guitar Concerto in D and Joaquin Rodrigo's Fantasia para un gentilhombre. Also on the program is Mozart's popular Symphony No. 41 "Jupiter" and a world premiere of a new work by Clarice Assad.
$45 – includes best available seating, reception in the Lyric Room during Intermission and a Post-concert Mingle in the Lyric Room.
Includes beer/wine and hors d'oeuvres.

---
Family Circle Event
HOLIDAY POPS!
Saturday, Dec. 16, 2023 at 2:00 PM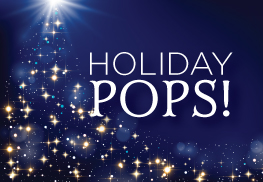 Allentown's newest holiday tradition is back! Join us and celebrate with friends or family at the pre-concert hot chocolate reception and then enjoy the show full of classics, carols, sing-alongs and plenty of surprises!
$45 – includes best available seating for the 2:00 PM performance, pre-concert hot cocoa and cookies reception starting at 1:00 PM in Lyric Room with a special guest appearance! Student/Child tickets are FREE!

---
Circle Night at Jazz Upstairs
THE SIMON ALLIANCE
Friday, Feb. 16, 2024 at 7:30 PM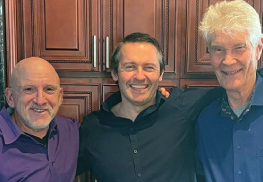 A Jazz Upstairs favorite – Simon Mulligan, piano, Gene Perla, bass, and Adam Nussbaum, drums, return for another evening of jazz you won't want to miss!
$35 - includes seating at reserved tables, 2 beer/wine drink vouchers to use at the bar, and a post-concert mingle. Additional drinks or concessions are available for purchase.

---
Champagne Circle Event - Open Rehearsal
BEETHOVEN'S NINTH
Friday, April 12, 2024 at 6:15 PM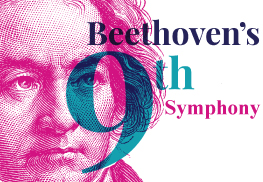 An SYPC first! Join the ASO during their final dress rehearsal of the season to get a behind-the-scenes look at what it takes to perform Beethoven's stunning 9th Symphony. Music Director and Conductor Diane Wittry will speak to the group at 6:15 PM about the program, the soloists, her process and more. Raise a glass of champagne with Diane and your fellow SYPC members and toast to a fabulous season finale!
This event is FREE but you must reserve your spot. Rehearsal starts at 7:00 PM and ends at 9:30 PM. All seating will be in the Mezzanine (2nd floor).

---
New Circle Event
AN ODE TO BEETHOVEN
presented by ESLV
Thursday, May 23, 2024 at 6:00 PM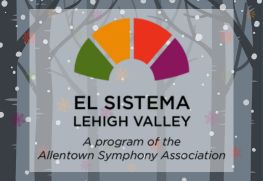 What we strive to do: "…delivery quality programs of artistic and educational merit for the community…"
See our mission and vision hard at work during the final El Sistema concert of the year presented at Miller Symphony Hall. Local El Sistema students from Elementary to High School will perform what they have been working so hard on all year long!
This event is FREE but you need to reserve your spot!

---
Symphony Pops Circle Night
REMEMBER WHEN ROCK WAS YOUNG: A TRIBUTE TO SIR ELTON JOHN
Saturday, July 13, 2024 at 7:30 PM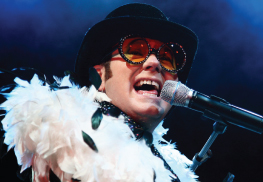 The colossal songs of Elton John. This concert covers the toe-tapping, hand-clapping, heart-pounding soundtrack of five decades. All your favorite memories: "Goodbye Yellow Brick Road," "Can You Feel the Love Tonight?," "Tiny Dancer," "Candle in the Wind, "Your Song," and many more! Conducted by Ronald Demkee in his final Pops performance!
$45 – includes best available seating, reception in the Lyric Room during Intermission and a Post-concert Mingle in the Lyric Room. Includes beer/wine and hors d'oeuvres.

---
Check us out on social media!
---